A PDF Creator sample app made with ExeOutput for PHP
How to create and view PDF in apps with ExeOutput for PHP
Create and display PDF in your apps easily with ExeOutput for PHP. In this sample, we show how to use fPDF in an application made with ExeOutput for PHP. FPDF is a free PHP class which allows to generate PDF files.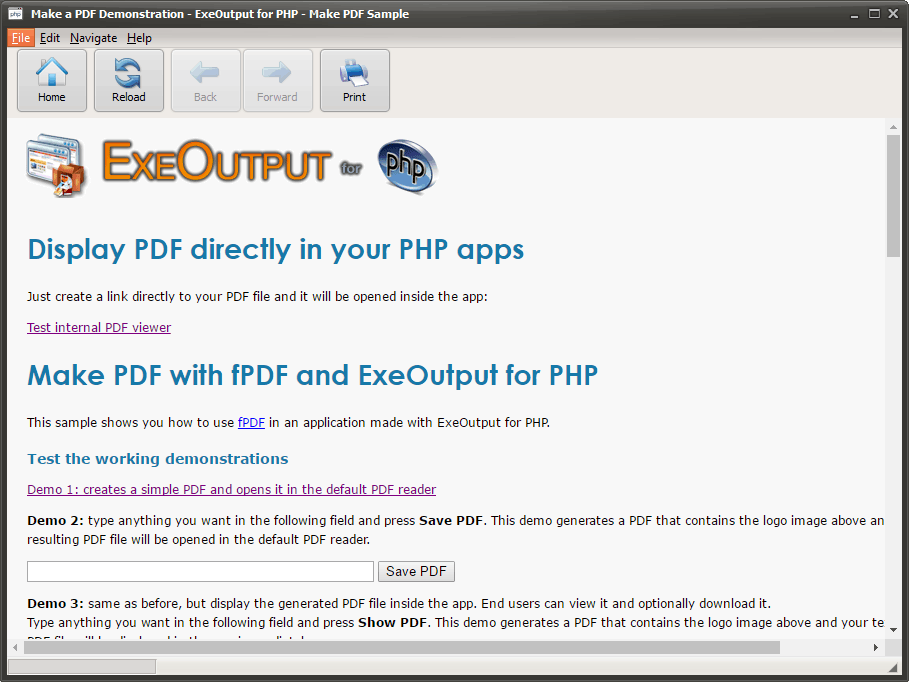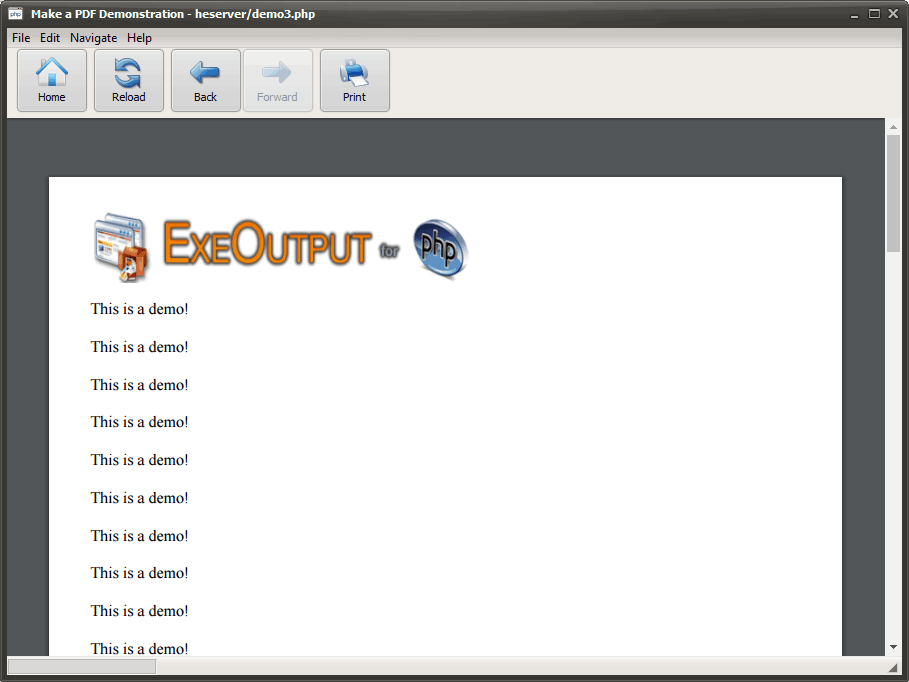 Download the Create PDF sample
Click the following button to download the Create PDF sample. Alternatively, you can run the Web Update utility of ExeOutput for PHP to download the sample.
File Size: 588 kb.
How to use the sample
Unpack the 7z archive to the folder of your choice. The sample comes with full source code (PHP code and ExeOutput for PHP project file).
Open the pdfdemo.exopproject file with ExeOutput for PHP and compile it yourself.
Start converting PHP websites to desktop apps today
Turn your PHP projects into incredible products and sell them
To stay informed about future versions