Adminer converted to a stand-alone app with ExeOutput for PHP
Database Editor Adminer App Sample
Adminer is a database admin tool written in PHP. With the help of ExeOutput for PHP, it was converted to a stand-alone desktop application.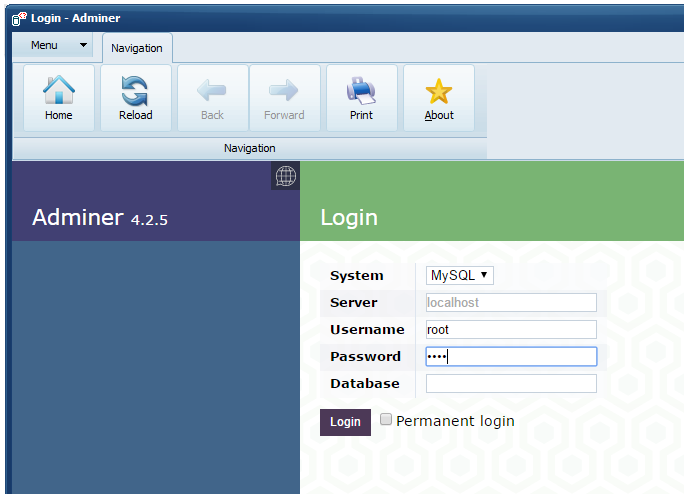 ‌ Adminer is also used to administer the MariaDB portable server that you can configure for your ExeOutput for PHP apps.
Download the Adminer app installer
Click the following button to download the Adminer app installer. Alternatively, you can run the Web Update utility of ExeOutput for PHP to download the sample.
File Size: 7.8 Mb.
For your security, the installer is digitally signed with Authenticode to ensure that it comes from our company.
How to use the sample
The installer will unpack all files to the "MySQL\Adminer" subfolder (in ExeOutput for PHP's location). The sample comes with full source code (PHP code and ExeOutput for PHP project file).
ExeOutput for PHP 2021 must be installed for this app to work.
To launch the application, just double-click the application EXE file (adminer-mysql.exe). Alternatively, you can also open the adminer-project.exop project file with ExeOutput for PHP and compile it yourself.
Adminer is free software, and is released under the terms of the Apache License 2.0 or GPL 2.
Adminer source code can be downloaded for free at https://sourceforge.net/projects/adminer/
Start converting PHP websites to desktop apps today
Turn your PHP projects into incredible products and sell them
To stay informed about future versions