UI editor (click Edit Items).
When you select the "context menu" component in the "Components Used" list, the following properties are available.
DisableContextMenu: set it to True to remove the context menu.
DisableOpenLinkNewWindow: lets you disable the display of the "Open Link In New Window" menu item when users right-click on links in your webpages. ExeOutput for PHP handles secondary windows and pop-ups.
EnableShowSourceCode: may be useful for debugging purposes. The "Show Source Code" menu item will be displayed if this option is true, and this menu item lets you inspect the full source code of the currently displayed HTML page.
Click Edit Items and the UI editor is shown.
Select the TPopupMenu control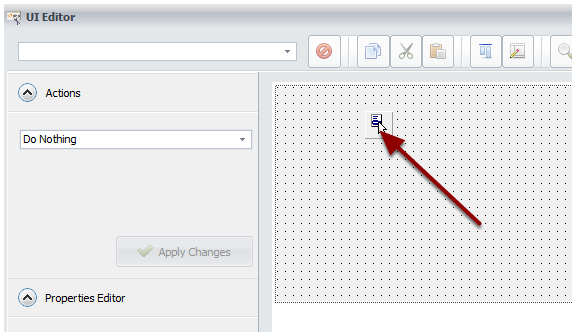 Double-click on (Menu) in Properties Editor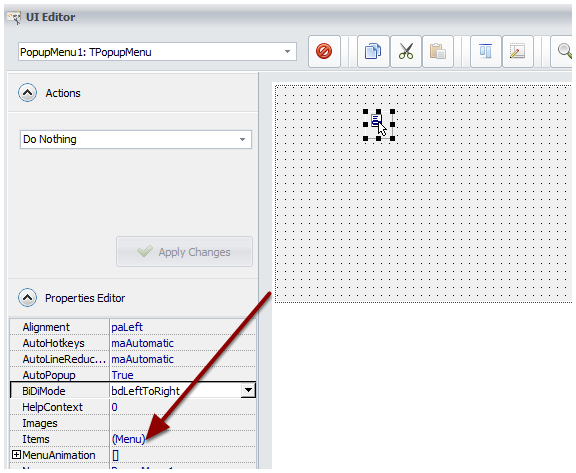 Click "New Item" to add a new item or "New Subitem" to create a child item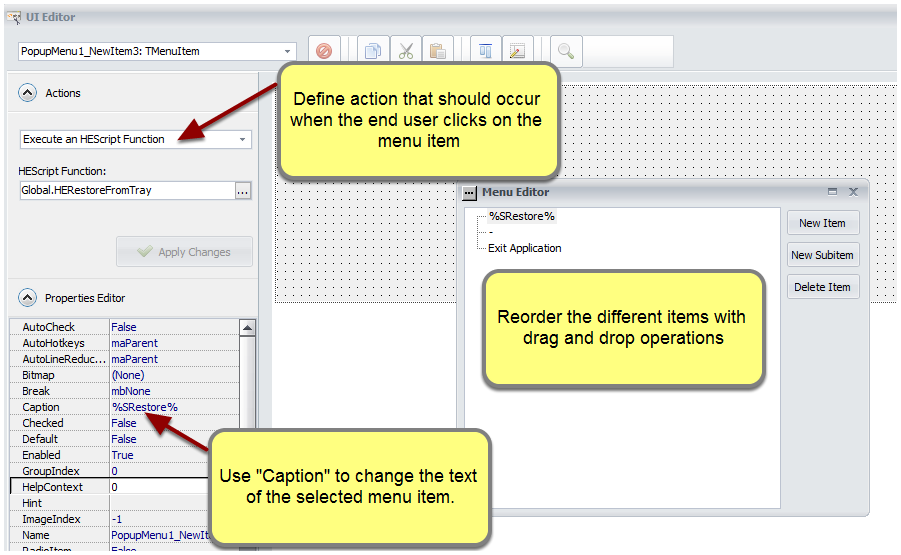 For the Caption property, you can use Resource Strings for easier localization. To insert a resource string, use %RESID% and replace RESID with the name of the resource string.